Telecom Strategy for Spring 2015
Why Should I Get Rid of My Old Telephone Lines?

Over the last 3 years we have increasingly heard this question from our clients. This is because our clients continually receive solicitations from Verizon or their cable company (Comcast in most territories), stating there are newer lines that provide better service than the client's current "Plain Old Telephone Service (POTS) lines", which have been in place for decades.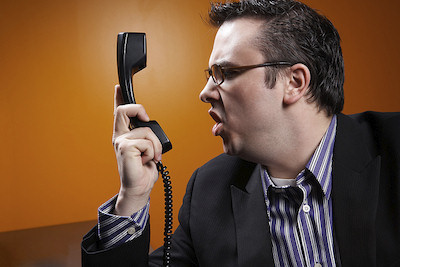 An example of a common problem many of our clients are experiencing with POTS lines is "cross talk". This is when conversations are heard across multiple telephone lines by numbers of users on their phone systems.

This was particularly critical for a law firm that could not secure confidential conversations. Their first reaction was to change their phone system, a response encouraged by an over eager telephone salesperson, anxious to make monthly quota. In point of fact, the problem did not reside in the phone system but in the telephone lines. In this situation, the problem occurred only on rainy days. When Verizon investigated the complaint on a clear day, the problem could not be duplicated and therefore was not remedied.

The law firm scenario is just one example of the confusion among clients who are frustrated by the realization that their telecommunications problems may never be isolated or resolved. The root cause of many issues is not in their older telephone systems, but rather in the POTS lines servicing them.

What is occurring here is that the POTS lines infrastructure that we have all relied on for our businesses and residences is deteriorating. It is most vulnerable during inclement weather when the aging cable in the street is compromised. Moisture is the biggest culprit, causing telephone lines to malfunction. This is an increasing problem as those cables continue to fail.

In the past, when these problems occurred, the regulated utility companies would dispatch personnel and equipment to replace the worn cables. Costs were then passed on to the public in the form of a rate hike, always approved by the State Public Utility Commissions. In today's competitive, deregulated environment, this is no longer the case. The Verizons of the world are no longer maintaining or supporting deteriorating POTS lines, eliciting complaints from both users and various State Public Utility Commissions.

The solution that Verizon and the cable companies are proposing is the abandonment of POTS lines and the implementation of fiber lines. Verizon and Comcast both contend that fiber is more reliable and is the wave of the future. As a result, all businesses will eventually have to consider options for their existing and new communications systems and plan a course of action.

It is our job at Telecom Strategies to assist our clients in this ever changing environment and ensure that they make the best operational and cost decisions.

THINK OF TELECOM STRATEGIES AS YOUR "OUTSOURCED" TELECOMMUNICATIONS DEPARTMENT!
E-Mail: contact@telecomstrategies.net
Telephone Number: (610) 235-4340 Pennsylvania
(561) 404-5950 Florida