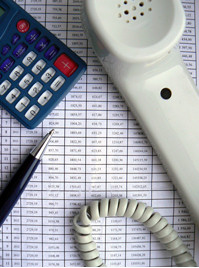 Want To Save on Phone Bills, Internet, and Data Networks?

Improve the speed and efficiency of your office communications with cost effective networking solutions from Telecom Strategies.

Telecom Strategies' expanding partnerships with reliable, established network providers offer many cost saving advantages and enables Telecom Strategies to be a single point of contact for all of your Network Services including: WAN, Internet, local and long distance, and other carrier provided services. We will also audit your local and long distance charges, and make substantial savings recommendations as business climates and carrier offerings change.

When was the last time you evaluated your communications strategy going forward?

Telecom Strategies offers a FREE Telecommunications Optimization Assessment. We perform a full review of all your communications services, and make specific recommendations for your unique business environment. If there are no changes warranted, we simply thank you for your time and let you get back to work. It is as simple as that.

Following the assessment, we make recommendations on:

WAN (Wide Area Network)

Internet Bandwidth

Voice Services – Local and Long Distance

New technical solutions for trunking

Identification of any dormant or duplicate accounts
Telecommunications Optimization Assessments save businesses research time and money. Work with a single communications consultant rather than multiple service providers.

Call today at 844-282-6400 or email us at contact@telecomstrategies.net.